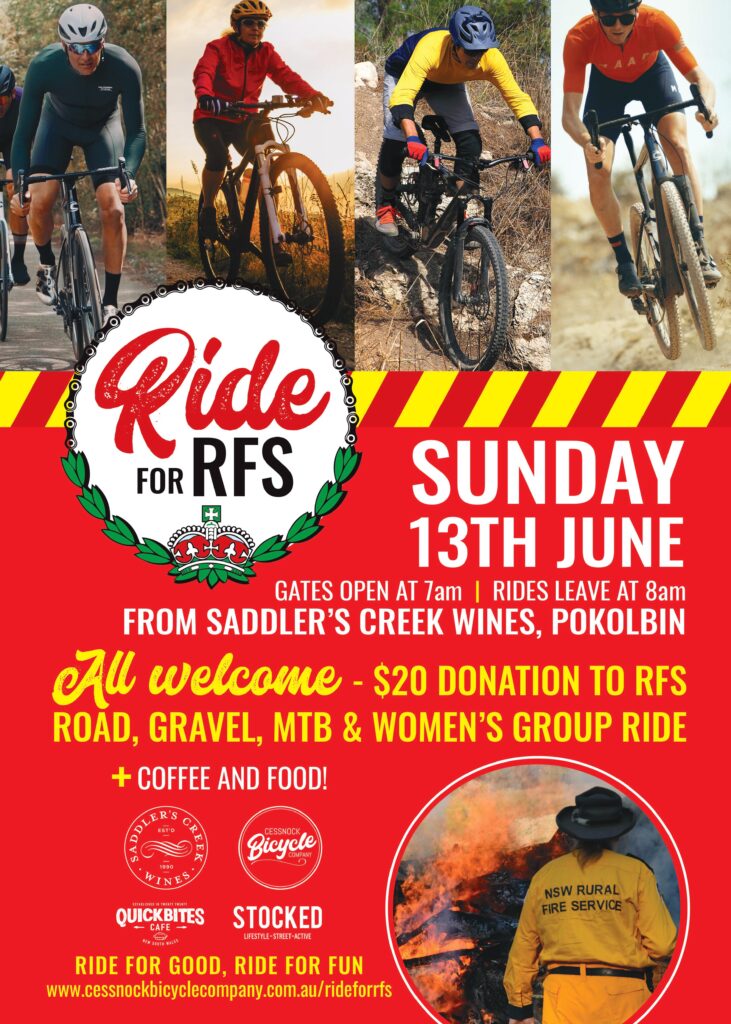 All the info you need to join us this Sunday!
Ride for Good, Ride for Fun ~ Ride for RFS – June 13th.
All welcome ~ Road, Gravel, MTB & Women's Group ride. Start and finish will be at Saddler's Creek Wines with support from Quick Bites Cafe and Stocked.
All to support our amazing local RFS brigades!!
Gates open at 7am for parking onsite, all ride groups leave at 8am for return 9.30 am.
A donation of $20 at the gate gets you the event wristband. When your group returns, use your wristband to get a coffee from the van and a bacon+egg roll from the BBQ.
There'll be raffle prizes and giveaways on the day from event sponsors and local businesses.
---
Jump on our Cessnock Bicycle Company EVENT Facebook page to view the cycle routes and HIT the GOING button on Facebook.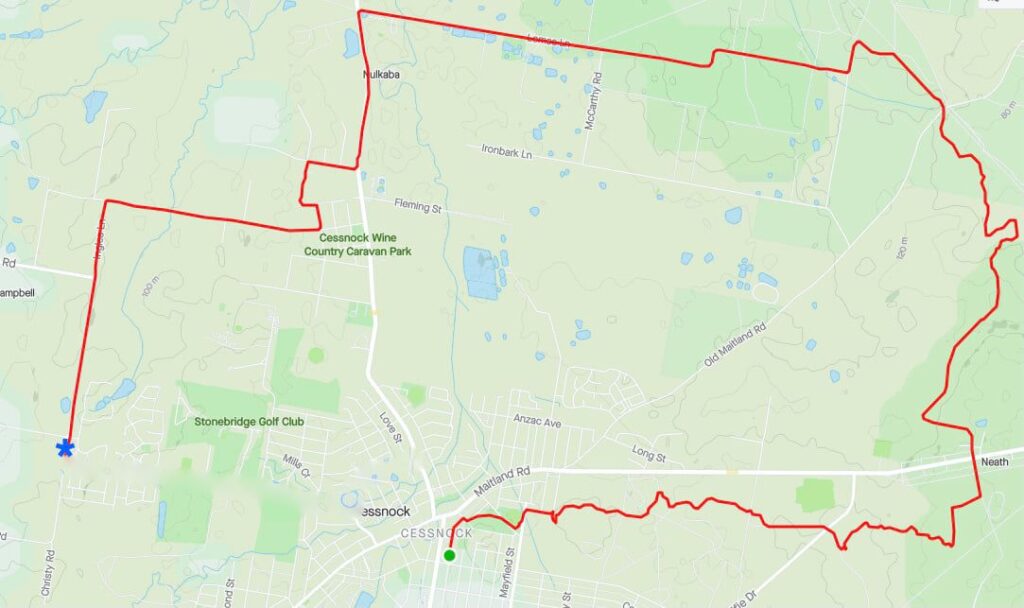 The MTB route (see above) for the RFS ride is done!This ride will start in Cessnock CBD at 8am and travel 21.4 kms for 360m of climb through Kearsley, Neath, Abermain and Nulkaba to the finish at Saddler's Creek Wines at 9.30am.Grab a coffee before your ride at Quick Bites Cafe and follow ride leader Paul Graber into the bush.
---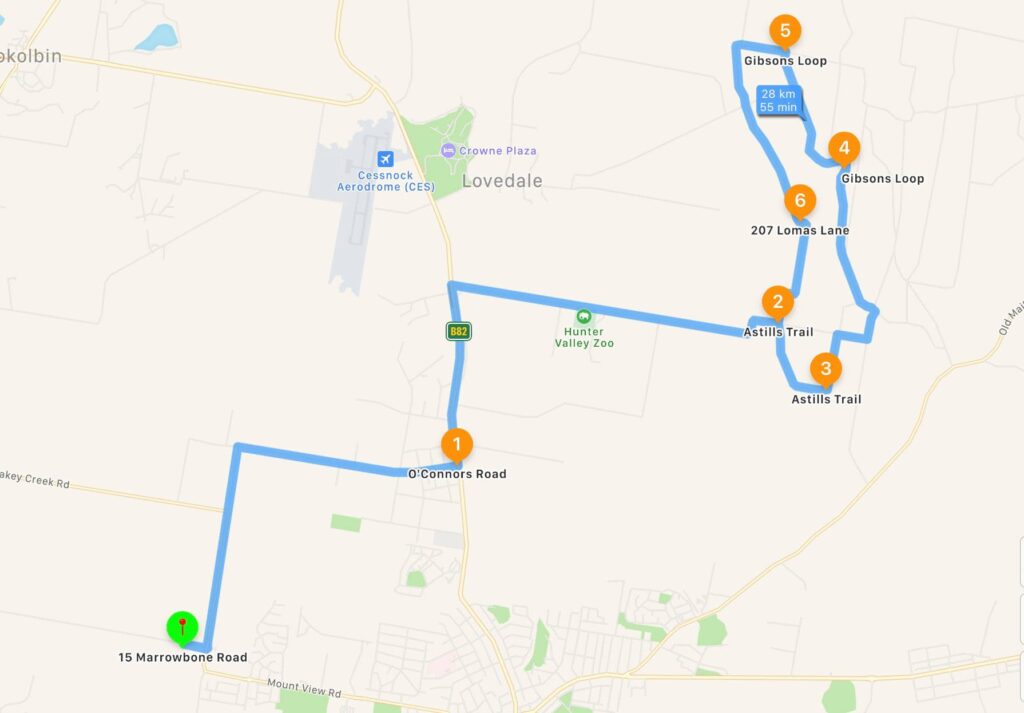 Here's the route (see above) for the Women's + Gravel ride, they'll be run together and lead by Emily.28kms with ~100m of climb, it's fairly flat. 70% gravel and 30% road, it'll go out past Hunter Valley Zoo to Gibson's Loop in the Werakata National Park and back to Saddlers Creek Wines90m ride, gates open at 7am and the ride leaves at 8am, back by 9.30am. This is a no-drop ride so no-one gets left behind!
---
Here are the two road ride options for this Sunday. Short route is 16km and the long route is 26km. Both rides leave together at 8 am.
---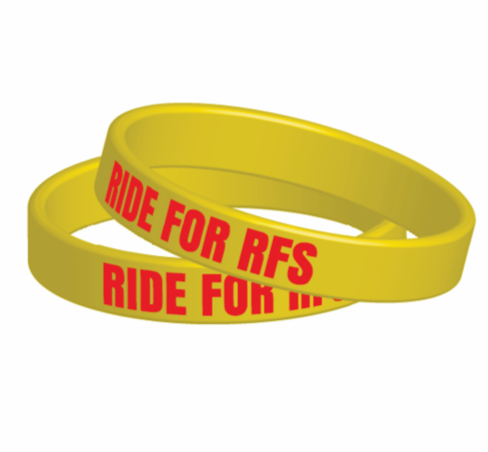 Remember to bring $20 with you! The RFS volunteers will greet you at the gate and ask for a $20 donation from each rider, and they'll give you one of these wristbands.
When you finish your ride, use your wristband to get your coffee at the Quick Bites coffee cart, and a bacon+egg roll from the Saddler's BBQ 
---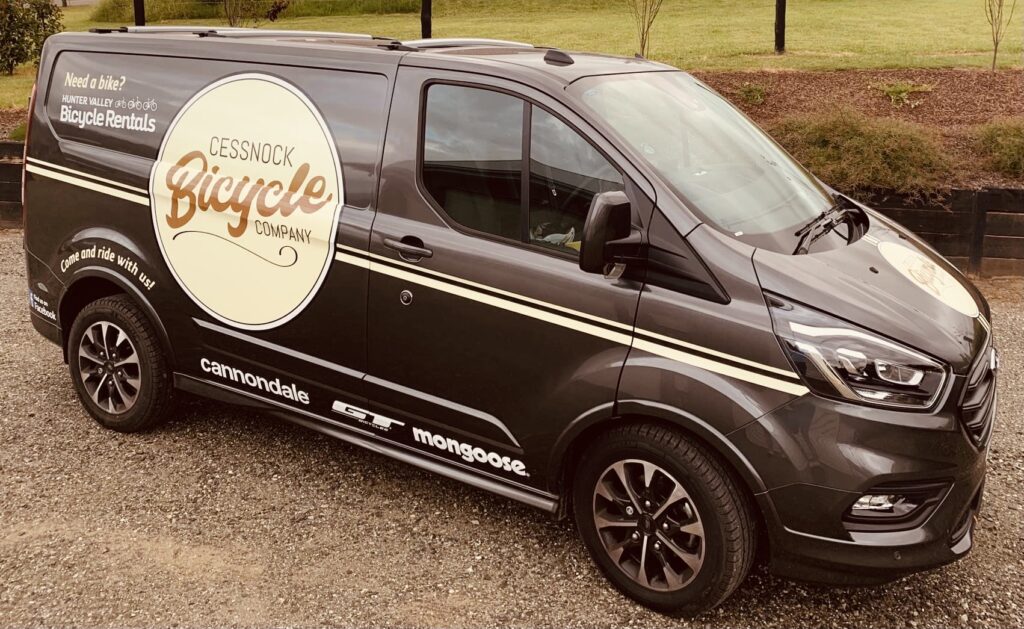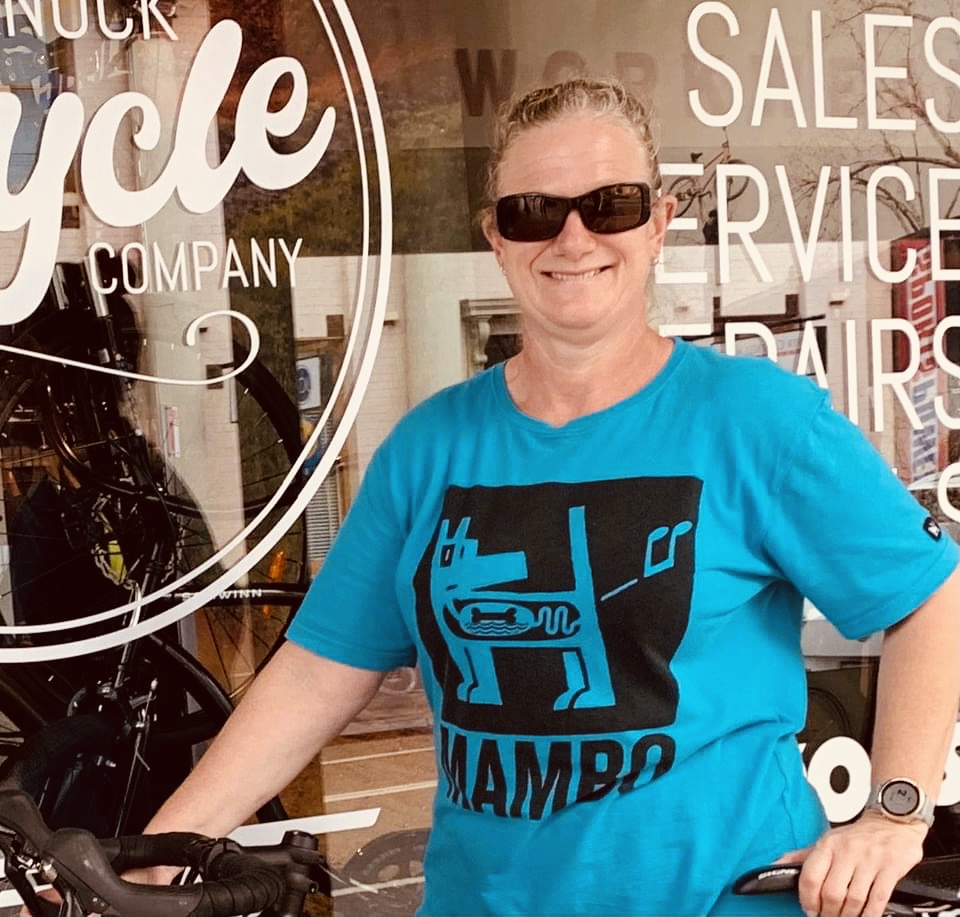 If you have a great ride on Sunday, then you won't meet Liz. She'll be behind the wheel of the shop van, ready to pick up anyone who has problems with their bikes (or their legs!).
All of the ride leaders will have Liz's mobile number, and they'll call her in if you have problems.
It's like a free taxi ride for you and your bike
---
With special thanks to these amazing local sponsors.
---