Routes and Maps – Cycling in the Lower Hunter
The Lower Hunter is a fantastic place to ride. We have open roads with good shoulders, and they connect a wide variety of destinations. Wineries, mine ruins, mountain-top lookouts…we have it all.
There's weeks worth of Gravel to explore too – and it's all high quality. You'll love it!
Our routes start and finish at our store in Cessnock, we're right in the heart of town where you can find great coffee and a place to rest.
Many of these routes pass through the wineries though, so if you're staying out of town then contact us enquiries@huntervalleybicyclerentals.com.au and we'll send you a customised route that begins and ends at your accomodation.
Lovedale Mix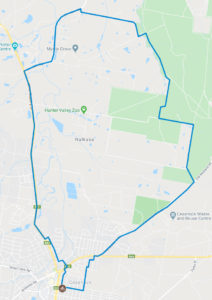 This loop is 23kms with only 150m of climbing, so it's perfect for your first ride in the Hunter.
Known locally as the 'Tour de Lovedale', it takes you through a mix of asphalt country roads and forest gravel roads, then past pristine golf courses and resorts.
Take a 10km shortcut onto Lomas Lane and you'll find the Hunter Valley Zoo – a perfect rest stop.
Watagans Climb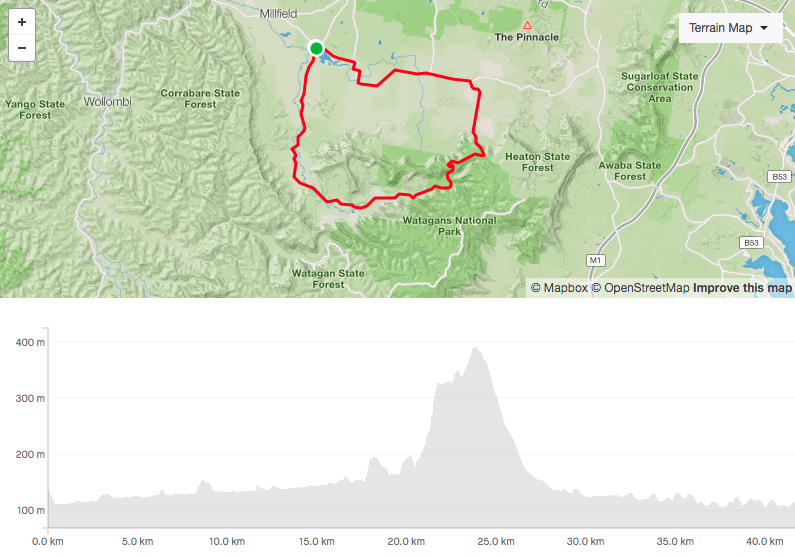 This loop is a real challenge, and we caution all MTB riders before taking it on.
Starting at the village of Paxton, you'll ride the lovely Congewai Road past serene acreage and grazing cattle.
The road ends with a knee-deep water crossing (don't try this after rain!) and then you're through the gate and into the foothills of the Watagan Range.
Ride a fast section of trail to the river crossing, then start the 250m ascent where you'll push and carry your bike. It tops out at 18% grade, so this is a serious climb!
At the top, find Georges Rd and then hit the high speed gravel descent of Heaton Road into Quorrobolong, then back to Paxton via Ellalong.
41kms, 600m of climbing, about 3 hours to complete.