When CBC started, we commited to becoming a Shimano Dealer, and invested in new PC hardware to run the Shimano Di2 'E-Tube project' program. You can read about E-Tube here.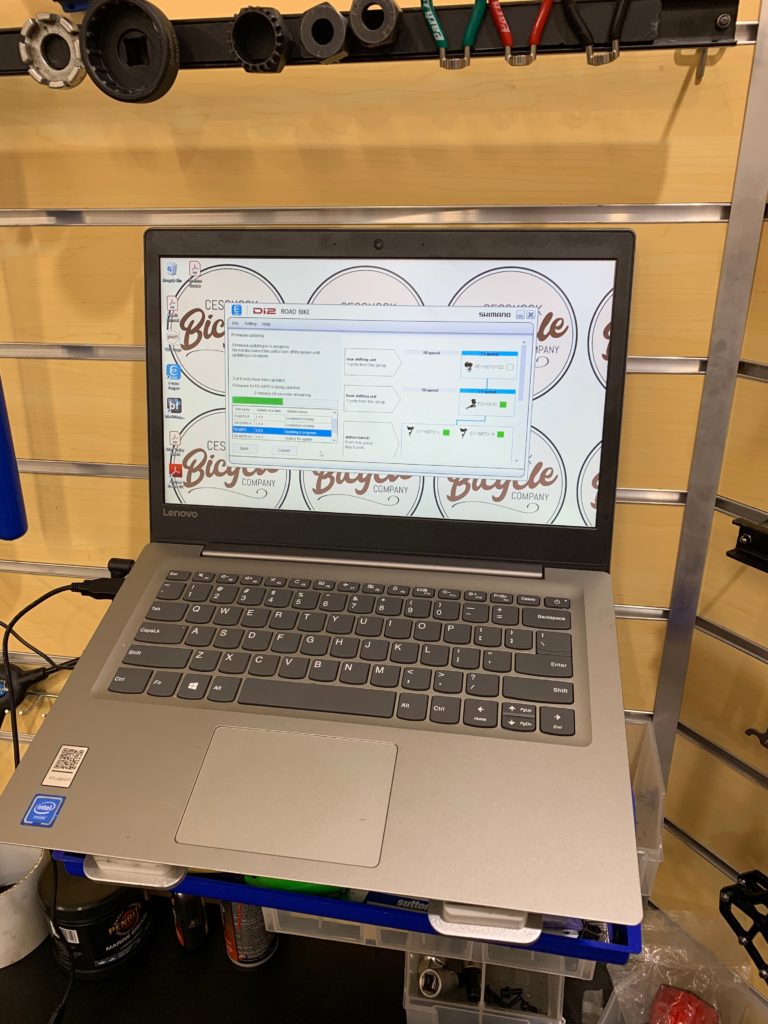 We've done a fair bit of Di2 work since then; it's important that we're staying current with the leading egde of electronics in bicycles – especially given the rise of eBikes.
We're fixing, diagnosing and building Di2 bikes…we even built a neo-classic Di2 retro that we're taking to the Sydney Classic Bike Show in March.
"What does this mean for me?", I hear you ask. During your regular bike service, we'll do a firmware update on your Di2, which gives your system all of the current functionality. We'll also tune the shift, which can become de-tuned over time.
The best new Di2 feature is Shimano's Synchronized Shifting, which optimises the front and rear derailleurs, allowing them to work together efficiently. In 'Full Synch Mode', your system becomes a 1×15, using only the RH (Rear) shifter. You can climb or descend without having to think about matching front and rear shifters to keep an optimal gear, and it eliminates cross-chaining.
This feature is especially good of you're using the optional climbing switches mounted under your handlebar.
Synchronised shift is a free upgrade available for all 11-speed Ultegra and Dura-Ace Di2 systems. If you don't have it yet, email us service@cessnockbicyclecompany.com.au and we'll book you in for a service with Di2 update.