The TEBCO Wanderer folding eBike is a great choice for the person who wants to go on an adventure. This bike can easily fold up and be stored in your car, caravan or home. Small, lightweight and versatile and with the battery removed (a 10-second job), they weigh only 12kgs!
Order your Wanderer now via our webstore and choose from vibrant orange or cool blue.  
Facetime us on 0431511651
Order online, email or phone us.
Paypal, Pay in 4 and Afterpay on our webstore.
Free local delivery.
Open 7 days in Vincent Street, Cessnock.
Buy your TEBCO Wanderer here in BLUE or ORANGE.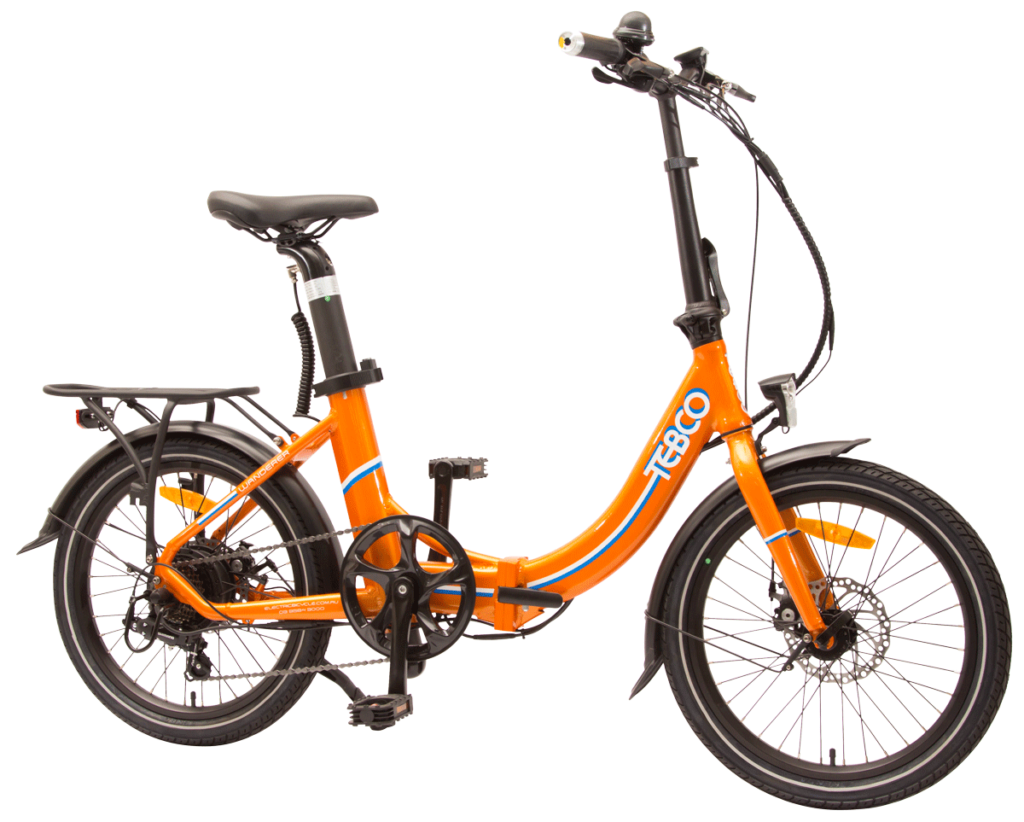 ---
Read Big Col's product review on TEBCO ebike thanks to Product Review.com.
"My wife and i both needed to get out and exercise and get fit.
Both of us have had knee and hip injuries and the Tebco E-Bikes were our saviour
not only are they easy to ride they are smooth and have plenty of guts to get up those huge inclines which we both struggled with.
The after sales service is great and the spare parts are available here in Australia.
I reccomend a Tebco bike for anyone who thinks its impossible to have fun riding a bike again."
---
Cessnock Bicycle Company has a lot of new products on the way so don't miss out and join hundreds of other happy customers so order yours today.