New for 2021 is the KIDS RIDE MOUNTAINBIKES Academy for junior cyclists aged 6-12 years.
KRMTB is a partnership with HPOTS, the training school behind Cessnock High School.
If you're riding a 20″ MTB or a 24″ MTB, you can join in for free. We meet at 2pm on the last Saturday of every month, and we ride until 4pm. We'll do skills training like braking, jumping, crossing logs and changing gears correctly – then we'll go for a ride in the bush.
Parents are encouraged to participate, cycling is a great family sport!
KRMTB is a training academy for mountain bike riders, we'll have demonstrator bikes available free of charge for your first visit. Because we'll be riding on varied terrain like hills and creeks, KRMTB is for multi-speed 20″ and 24″ bikes only.
Follow the Facebook group to receive updates and information. We'll post news about upcoming rides and photos of recent rides.
How to get there:
HPOTS is at the end of McFarlane St, Cessnock. Cross the railway track and go through the yellow gate, then follow the driveway to the parking lot. Look out for lots of kids on bikes!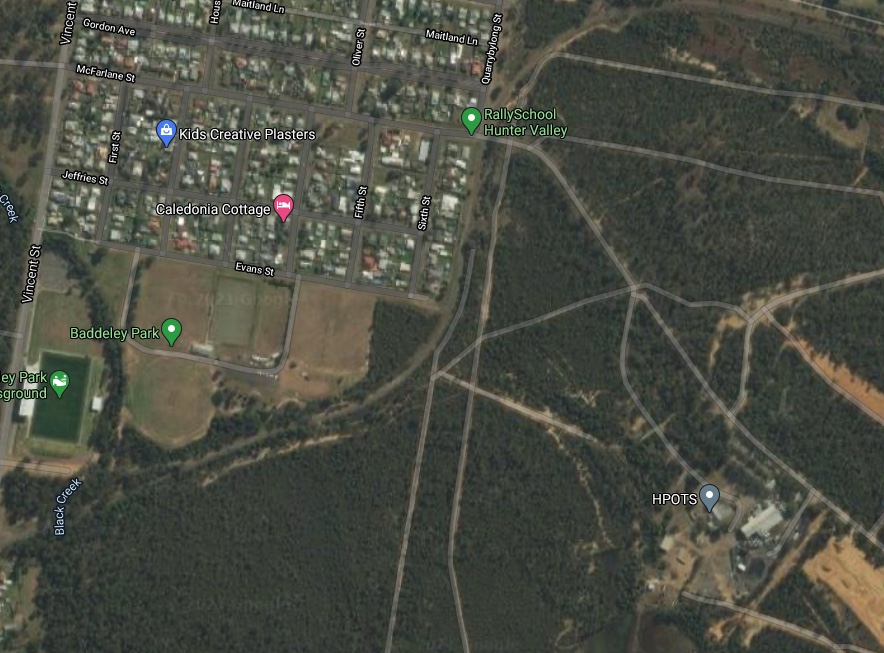 What to bring:
Your child will need to wear long sleeves, an approved bicycle helmet and some gloves. They'll also need enclosed shoes.
Their bike should be in good condition and regularly serviced – we'll check that the brakes and gears are working before we ride.
Please note that unsafe bikes can't be used in our events.
FAQs:
Do all of the adults have a Working With Children Check? Yes, and we're happy to show them to you.
Are BMX bikes ok for this? Sorry, no. We'll be doing bush riding and the riders will need to have a multi-speed bike.
Does the bike need to have suspension or disc brakes? No, as long as it's a multi-speed bike it will be OK.
What happens if it's raining? If rain is predicted on the day we'll post an update the day before. We may also cancel in the morning, so stay connected to the fb group. If the event is cancelled, the yellow gate will be closed.
Do I have to book in? No, just turn up and ride.
My child is 11 but still rides a 24″ bike, is that OK? Sure is!
What happens if my child's bike is unsafe? We'll have some spare bikes available for your child to use on your first visit, and we'll help you to get your child's bike safe before the next event.
Do I have to stay while my child is riding? No, but we think it's a great idea for you to participate along with the kids. If you want to come riding with us in the bush you'll need to have a WWCC.


Send us an email or post in the fb group if you need more information!
Stay up-to-date via our FACEBOOK Private Group page, including weather and event info. Click HERE to join.