Are you looking for a social ride on your Gravel bike? This monthly ride covers 60-70km with ~1000m of climb on a combination of road and gravel. It's fully guided, and free to join.
The ride happens on the first Sunday of every month, starting at the back of the shop at 7am. You can also join the train anywhere on the route.
Here's the map of the basic route, but we do change it on the day based on conditions.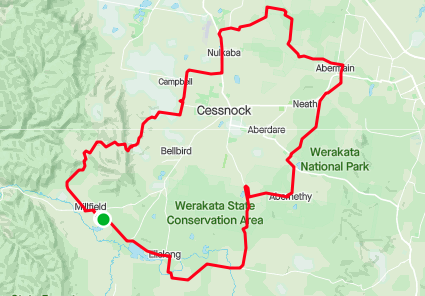 This is a moderately paced ride, completed in about three hours. The gravel sections have an easy pace to enjoy the surroundings.
If you're looking for a more social ride, try our Flat White ride, held on the third Sunday of each month.
Follow our Gravel social group here to stay up to date with our activities.
If you have questions then email us social@cessnockbicyclecompany.com.au!